Picking and choosing CROs and CDMOs based solely on cost can ultimately raise project costs and slow your drug development and commercialization.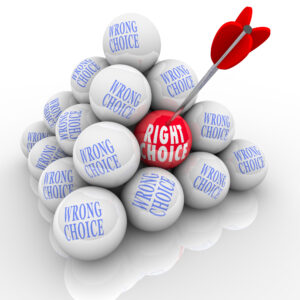 Several weeks ago, we were approached by a company seeking an initial preparation of 20-25 grams of an API. They were a small pharma firm, with a limited budget, working with a small molecule innovator compound. They were clear that they had set aside a certain dollar figure to devise a quick route and produce the initial amount of the API they needed – and the budget was firm until their next funding round.
As we spoke, it seemed as though they were on the downward spending side of their Series A raise and were trying to stretch their dollars to get some additional in vitro or perhaps early in vivo data to support their next fundraising efforts.
This isn't unusual. While the pharma sector has been strong in the wake of COVID-19, funding sources have become more discriminating and the risk tolerance for non-COVID-19 related compounds may be lowering, at least temporarily.
"We Need it Now!"
Regardless, they came to the virtual meeting with a firm budget in mind – and a notion that they would likely need to go to an offshore Contract Research Organization (CRO) to have it made for them.
The only reason, aside from their cost restrictions? Speed. Nothing else mattered. Explaining about downstream regulatory considerations? A future they can't – and won't – see if they can't make it over their current hurdle. Polymorphism of the API molecule, and the potential for blocking patents? Patents cost money…lots of money…so they'll need to be pushed off into the future.
Their entire focus was limited to a very narrow aspect of their proposed API: can a feasible process be defined? Everything else was a secondary – or even tertiary – consideration.
Depending on a company's funding, it can be a heavy lift trying to convince an early stage company to spend more now in order to save in the long run, or in order to shorten follow-on development work – especially when the budget just isn't there.
Drug development has a rhythm. It tends to follow a certain progression of events, and – in many ways – so does business finance. There are cases – and we see it more often than not when budget-driven offshore CROs are used for an initial API production run – when this leads to conflicting objectives.
Subsequent funding for a drug company is often contingent upon the results of working with that first run. But that 'quick and dirty' API process that was spec'd out invariably causes hurdles and delays – and jacks up costs – when it's time for the next drug development steps.
This speaks to the core of what we do as a Contract Development and Manufacturing Organization (CDMO), as opposed to a CRO. Regis, for example, could have met the company's 1-2 week turnaround target – while also identifying a sensible route for follow-on development stages.
Why The Offshore CRO Choice is Made
For cash-strapped drug companies – especially small and virtual pharma firms – finding a CRO to quickly manufacture initial quantities of an API is not an uncommon practice. Since each day of delayed development can have a huge financial impact, these companies often use delivery speed as their primary benchmark for CRO selection.
As a result, pharmaceutical companies frequently turn to offshore, non-U.S.-based CROs to develop synthetic routes for their Active Pharmaceutical Ingredient (API), as well as produce the initial small quantities needed.
Because these CROs tend to be generally less expensive relative to U.S.-based and European Contract Development and Manufacturing Organizations, it certainly seems like a prudent first step in API development. And yes, it can be a fast and less expensive way to get your hands on a small quantity of your target molecule.
But is an Overseas CRO Really the Best Path to Take?
While foreign CROs generally fill a critical early stage role in the drug industry, a number of issues can arise which have a negative impact across the entire development process.
What actually happens in these situations is the offshore CRO performs a quick 'custom synthesis' of an API candidate molecule. Their goal is to manufacture the first few grams of your API as quickly as possible. This is often done, however, at the expense of some truly important process characteristics which are disregarded in this initial API small batch production.
What Does This Mean for Your Drug Development Efforts?
One of the biggest problems I've seen at Regis Technologies (as well as at other at CDMOs I've worked at over the course of my career) is the viability of an API tech package. The pharma clients I've worked with are often dismayed to learn that – upon presenting these process tech packages – they aren't as ready for cGMP scale up as they thought.
The lesson, which many pharma companies often learn too late, is they should not confuse the quick prep synthesis by an offshore CRO with a proper route selection & design by expert process chemists supported by a robust analytical chemist team.
How Can You Avoid API Tech Package Problems?
There are key questions which should be clearly addressed when considering a CRO for early-stage process research and API supply. These fall into two categories: feasibility and scalability.
Let's explore both of these:
Feasibility
Early in process development, it's critical to determine whether a given API process is even feasible in order to avoid future challenges (and potential lengthy delays) during scale-up. Typically, this involves identifying and using chemistry techniques which can be readily adapted to fixed production equipment. It also requires knowledge of whether the necessary starting materials and other reagents are readily available in the quantities, at the quality levels and at the price points needed for later stages.
Scalability
Scalability has a number of facets. You'll need to think about scale from a purely physical standpoint. Can the process be scaled? Creating a gram of material is very different from manufacturing a kilogram under cGMP conditions.
Are reactor sizes practical?
What intermediate, precursor and/or reagent volumes must be handled during processing?
What about heat generation and dissipation – is sufficient infrastructure available to manage the process at scale?
You also have to consider Environment, Health & Safety (EHS). Can the chemistry be carried out at scale safely? Again, heat generation at pilot and kilo scales will likely differ vastly from the benchtop. What effluent handling considerations must be taken into account? What environmental protective measures will be needed for personnel?
Integrated CDMOs – Faster & More Flexible
Obviously – as a full-service contract development & manufacturing partner to the pharma industry – we are firm believers in the idea of using a CDMO across the development timeline, even for early API work. While the initial cost may be somewhat higher, over your longer development path, costs will ultimately be lower – especially once your company reaches a stage where you require API quantities for toxicological and clinical studies.
Why?
At a minimum, the CDMO approach avoids the need to repeat early process development work later on – keeping you on-budget. Done right, early API process development with an initial production run can also set the stage for efficient follow-on process development, validation, scaling and optimization – keeping your project on-time.