Our Team
Our team of experienced chemists, project managers, and support staff values each client and is dedicated to moving their projects forward. We are family-owned and operated, and our small size allows us to be accessible, responsive, and to act quickly. Customers consider us for our technical expertise and outstanding history of FDA compliance, but they choose us for our engaging people found in every department from purchasing to process development.
Learn more about select members of our team below.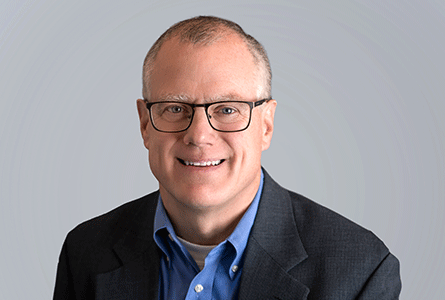 President & CEO
Louis Glunz IV
Louis studied chemistry at Notre Dame in the early 80s. Despite plenty of labs, Louis found time to row on the crew team, and twice competed in the Head of the Charles Regatta in Boston. Louis joined Regis in 1993 to sell chromatography products. He held some lectures with Bill Pirkle (University of Illinois) and Jorgen Hermannson (Chrom Tech). Louis also worked on customer synthesis deals and planned infrastructure expansions. He really enjoys seeing Regis add new capabilities. Louis lives in Chicago with his wife and two small children.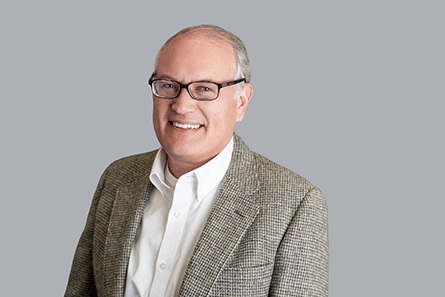 CFO & COO
Burr Martin
Burr Martin joined Regis Technologies, Inc. as Chief Financial Officer in May 2006. In this role, he was responsible for the financial operations of the company, including accounting, financial planning, treasury, and risk management. In the years following, he assumed responsibility for manufacturing and business development as Chief Operating Officer.
Prior to Regis, Burr was Vice President of Corporate Planning & Investment Analysis at RR Donnelley, a global provider of print and print related services. Prior to RR Donnelley, Burr worked in a variety of roles for The Quaker Oats Company, with a focus on international finance and expanding Gatorade into Latin America and Asia. Earlier, he spent five years in Brussels, Belgium setting up a European Coordination Center. He began his career at The Northern Trust Company.
Burr Martin received his Master of Business Administration degree from the University of Chicago and is a graduate of Hamilton College.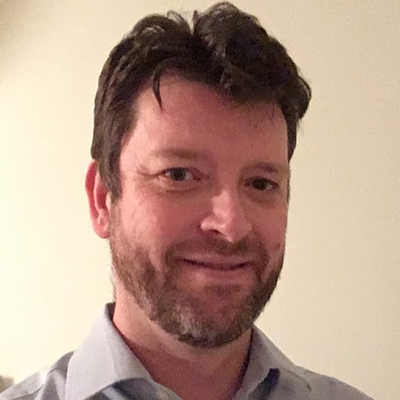 Vice President, Chemistry
Alan Henderson, Ph.D.
Alan has worked in the Pharmaceutical/CRO/CDMO industry for over 22 years. He joined Regis as the Vice President of Chemistry in 2021. He earned a First Class Honors degree (BSc) in Chemistry from the University of Edinburgh in Scotland and a Ph.D. in Organic Chemistry from the University of Cambridge in England.
Alan started his post-academic career at Pfizer in the UK, where he worked as a Team Leader within the Medicinal Chemistry Department. He then moved to AMRI (now Curia) in the US where he would spend the next 19+ years of his career. In his time at AMRI, Alan had many different roles of increasing responsibility including management of customer projects, leadership of internally funded cross-functional research programs, Director-level site leadership for the largest customer project within the business unit, Director-level Technical Leadership within a cGMP Manufacturing site and Director-level Business Excellence support within a cGMP Manufacturing facility. He has overseen projects at all levels of Research and Development from the very early stages of Discovery through to API Validation. Alan has also been an author, co-author or inventor on 27 publications/patents.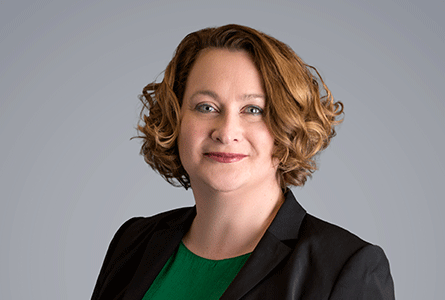 Director of Pharma Services
Christine Soulje, Ph.D.
Christine has worked in the pharmaceutical industry for over 15 years and with Regis since 2016. She earned her Bachelor's Degree in Chemistry from Allegheny College with honors, where she was also named an Alden Scholar and Doane Scholar. In 2000, she earned her Ph.D. in Organic Chemistry with a Certificate in Toxicology from Duke University.
Christine spent the majority of her career at Abbot Laboratories as a research and analytical chemist, where she was responsible for the analytical method development and validation for drug substances, drug products, and finished dosage form dissolution/drug release and led analytical on a multi-company life cycle management development project. At Abbvie as a senior scientist, she led several development projects in various phases of clinical development for both drug substances and drug products. At Regis, Christine leads our Analytical Development and Quality Control groups, and is an integral part of the Management Team.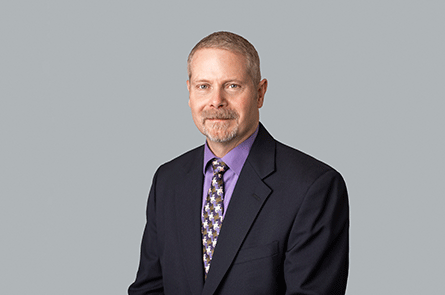 Director of Solid State Chemistry
Ronald L. Mueller, Ph.D.
Dr. Mueller has more than 25 years in the pharmaceutical industry and over 20 years of preformulation and Solid State Chemistry experience. After earning his B.Sc. in Chemistry, he studied Chemistry at the Karlsruhe Institute of Technology in Germany as a Fulbright Student Scholar and Quadrille-Mobay Fellow. Ron received his Ph.D. in 1990 from the University of Nebraska–Lincoln in Organic Chemistry.
Ron led Solid State Chemistry teams to contribute to CMC Regulatory modules for several medications (NDAs/MMAs), Drug Master Files and ANDAs. His industrial background includes Johnson-Matthey, West Pharmaceutical Services, GlaxoSmithKline, Bristol-Myers Squibb and Sanofi-Winthrop. He served in professional affiliations as a volunteer in United States Pharmacopeia, Parenteral Drug Association, Product Quality Research Institute, and as the Chair for Industrial Microscopy at the Eastern Analytical Symposium. He is the co-author on many publications and the co-inventor on several patents and/or patent applications.
Ron joined Regis as Director of Solid State Chemistry in March 2019. The SSC service provides salt, cocrystal, and polymorph screening and selection activities to provide suitable crystallation processes during all development phases for Regis' Custom Pharma clients. A dedicated laboratory is now established at Regis and features state-of-the-art equipment run by Ron and a team of experienced solid state chemists.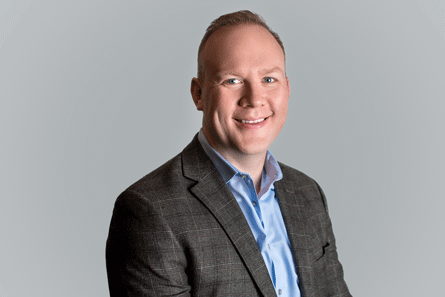 Director, Business Development, Custom Pharma
Daniel Weissmueller
Dan joined Regis in 2001 working as an Analytical Chemist. He quickly established himself as a leader and an asset to Regis by successfully retaining key roles in Analytical Development, Operational Excellence, Validation, Quality Control, Quality Assurance and most recently Business Development. As the Director of Business Development, he is responsible for establishing and building strategic partnerships, and growing Regis' CDMO business. His extensive experience, leadership skills, expanded education, and over 20 years of experience in API Development, allow him to understand customer needs from IND-enabling efforts through commercialization, and develop and maintain collaborative relationships built on trust.
Dan earned his Master's Degree in Quality and Regulatory Sciences from Northwestern University and a Bachelor's Degree in Chemistry from Benedictine University. Notable accomplishments at Regis include leading the transition of the Analytical Department to new and more efficient laboratories, supporting HPAPI efforts, leading the global CMC/DMF regulatory efforts supporting 3 different NCE's, and developing a sustained quality culture that yielded ten years of successful FDA inspections with no objectionable findings (i.e. zero Form 483 observations).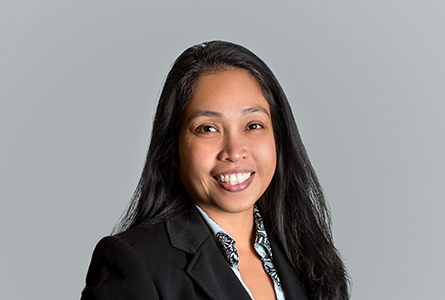 Associate Director of Quality Control
Christine Gutierrez
Christine began her career in the pharmaceutical industry more than 15 years ago at Grifols Biologics in Los Angeles, California. Upon relocating to Illinois, she worked at Abbott Laboratories prior to joining Regis in 2008.
Christine graduated from the University of Guam with a Bachelor's degree in Biology and in 2018 she earned an MBA with emphasis in Project Management from Elmhurst University. She started at Regis as a QC Chemist and eventually became the QC Services Manager overseeing stability and reference qualifications. Christine also served as a project manager where her leadership skills and focus on customer service, led to the successful completion of several projects. As the Director of Quality Control, Christine continues to take pride contributing to Regis' commitment to quality and integrity, and is a proven integral part of Regis' ongoing success.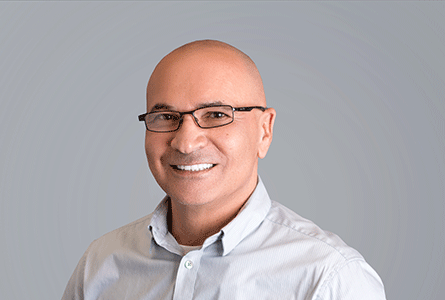 Director of Technical Operations
Siead Zegar
Siead has worked in the pharmaceutical and fine chemical industry for over 25 years. He received his Bachelor's Degree from the University of Illinois at Chicago. Siead began his career as an R&D chemist at Pelron Corporation and was promoted to Production Supervisor where he was responsible for overseeing R&D and production operations. He joined deCODE, a wholly owned subsidiary of deCODE Genetics as a lab manager and advanced to Associate Director of Process Research and Development. At deCODE Siead was responsible for overseeing the Process Research and Development group which focused on the development/optimization and scale-up of APIs.
Siead has worked at Regis since 2009. His career with Regis began as a senior chemist in the chemical development/production group and he has recently been promoted to Manager of Process Chemistry. Siead oversees the Process Chemistry group and is responsible for the development of new processes and transfer of technology to pilot plant and full scale production.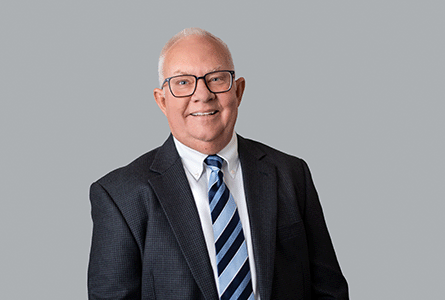 Director of Quality Assurance
Lee Vollrath
Lee has worked in the pharmaceutical industry for 25 years. He earned his Bachelor's Degree in Chemistry from Northeastern Illinois University and his Master's Degree in Quality Assurance and Regulatory Affairs from Temple University. Prior to joining Regis, Lee worked in a variety of analytical, quality control and quality assurance roles at Searle/Pharmacia/Pfizer, Watson Pharmaceuticals, Akorn Pharmaceuticals and S.C. Johnson. He has experience in R&D, corporate and commercial product settings. Lee has led the development, deployment and continuous improvement of Quality Systems in compliance with regulatory requirements for two new facilities.
Lee joined Regis in 2016, first as a Project Manager, then as a Senior QA Associate and QA Manager. Lee's versatility and his unique blend of broad industry experience and education enables him to maintain a high level of quality compliance at Regis.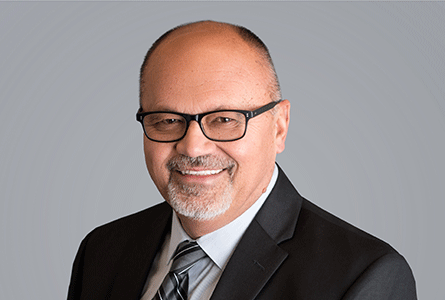 Manager of Process Engineering
Dragan Ristic
Dragan is a chemical engineer with over 25 years of industrial experience in process development, technology transfer, and manufacturing of active pharmaceutical ingredients and specialty chemicals. Prior to joining Regis, Dragan had worked for AstraZeneca in Europe and deCODE Genetics in the Chicago area in different engineering and scientific roles from a process engineer to a director of chemical operations. He held leadership roles in process optimization and technology transfer from the bench to pilot plant and commercial scale focusing on product quality, practicality and safety. He also coordinated the Pilot Plant construction, equipment installation, and start up at AstraZeneca.
Dragan is focused on expanding Regis' capabilities in potent compound handling and processing.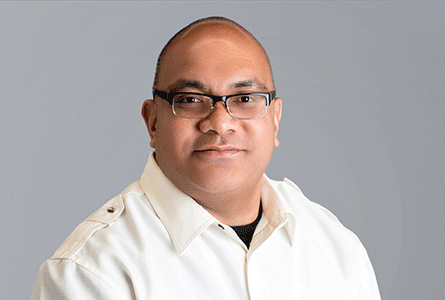 Director of Information Systems
Marvin Palu
Marvin has worked in the pharmaceutical industry for over 10 years. He earned his Bachelor's Degree in Chemistry from California State University—San Marcos. After graduation, he worked at Creative Nail Design Labs (now known as Revlon) doing analytical work. Marvin relocated to Chicago in 2005 to support his wife's medical education.
Marvin has worked for Regis since 2005. His strong analytical skills allowed him to become an asset in the Quality Control Department and became the QC lead in 2007. During his time as Lead, Marvin developed his managerial skills and improved the efficiency and morale of the department. After becoming the Quality Control Manager in 2012, Marvin strived and succeeded in maintaining the QC lab and personnel to the highest industry standards. Marvin's experience, strong leadership skills, and pride in the QC department allowed him to advance as the Director of Quality Control in 2016. Now, as the Director of Information Systems, Marvin's strong institutional knowledge of Regis systems and skillset enables him to strategically oversee the IT needs across all of Regis.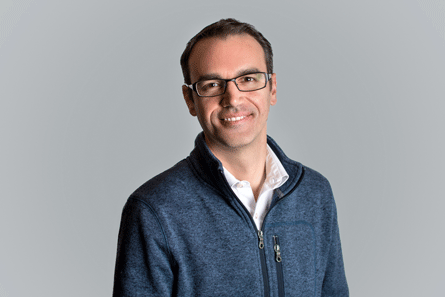 Chromatography Applications Scientist
Ed Franklin, Ph.D.
Ed is an analytical chemist with over 10 years of experience in chromatography research. He earned his bachelor's degree in biochemistry from Duquesne University and his Ph.D. in analytical chemistry from the University of North Carolina at Chapel Hill. His research experience includes fundamental investigations of the kinetic performance of modern liquid chromatography materials and their use in small and large molecule applications.
Prior to joining Regis, Ed worked at Restek Corporation as a senior scientist in the HPLC product development group. In his current role, Ed develops HPLC and SFC methods for applications of Regis' line of chromatography products.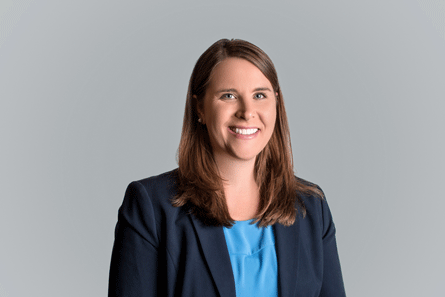 Director of Project & Account Management
Rebecca Centko
Rebecca has worked in the pharmaceutical industry for over 15 years. She received her Bachelor's Degree in Chemistry from the Illinois Wesleyan University. Rebecca joined Pharmacia as a medical chemist and worked in the Combinatorial Chemistry group. There, one of her main responsibilities was to design and synthesize therapeutic agents to treat CNS diseases.
Rebecca has worked for Regis as a Project Manager since 2003. She has been responsible for leading the Project Management group at Regis since 2007. In her tenure at Regis, Rebecca has managed over 100 custom manufacturing projects, ranging from pre-clinical, clinical through validation and commercial. Rebecca and her team are the primary point of contact for the customer's at Regis and help ensure Regis maintains focus to guarantee the customers needs are met. These needs include timelines, scope and regulatory requirements. Rebecca and the project management team are also responsible for writing the proposals at Regis.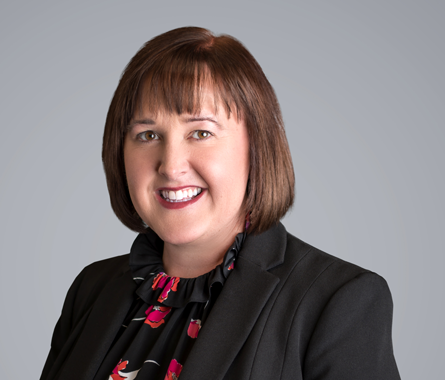 Global Sales and Market Development Manager - Chromatography
Melissa Wilcox
Melissa received her BSc in biology and environmental science from Western Michigan University (Kalamazoo, MI). In her 25-year career in the field of chromatographic analysis and purification, she has served in R&D, marketing, sales, analytical development, and tech service roles. In 2016, Melissa joined the chromatography team at Regis and is currently the Global Sales and Market Development Manager for Regis' chromatography business, which supplies chromatography consumables to a broad range of industries.
Prior to joining Regis, Melissa worked for Grace Discovery Sciences where she held leadership roles in product development, marketing, sales, and tech service. Her work focused on leading cross-functional teams to develop, market, and sell new HPLC/Flash/Prep instrumentation, HPLC columns and consumables, and flash chromatography products. She has several publications in the chromatography field and is a named inventor on a patent for Evaporative Light Scattering Detection technology. She serves on many scientific organizations' technical committees including ASTM, AOAC, AHPA, and is an active member in ACS (Secretary of CANN, a subdivision of the Chemical Health and Safety Division).