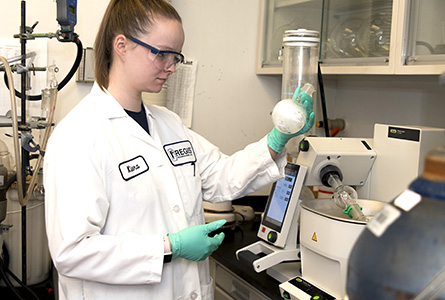 The objective of drug development is to successfully get a lead compound into clinical trials and ultimately to the patient population – as quickly as possible. Yet, just as important as speed is safety. In fact, if the applied analytical methods are not measuring the right parameters, speed-to-market becomes a meaningless metric. What good is a drug if the process used to develop the compound isn't adequately analyzed and measured to ensure the compound conforms to established quality attributes?
Without certain checks and balances along the drug development process, companies risk losing valuable money and time. That is why analytical development is such an important aspect of pharmaceutical development. Analytical development should continuously occur across the entire drug development timeline, supporting a swift path to commercialization.
Defining Analytical Development
Analytical development can be described as a related series of tasks where test methods are developed and qualified to support drug development phases. These methods evolve with the project, starting in early discovery and continuing through commercial manufacturing.
Analytical development determines the critical quality attributes of the drug, then develops a plan to ensure the identity, potency, and purity of the drug substance or composition and characterization of a formulated drug product. The process involves determining testing methodologies, proving those methods meet regulatory standards, and confirming they are acceptable for their intended purpose.
Since analytical development work involves different chemistry functions, at Regis we take a holistic approach by bringing together analytical chemists with their process chemistry counterparts to maximize the success of method development and provide process feedback on the effectiveness of the route of manufacture.
Characterization, Selection and Validation
Analytical development begins with characterization of the drug substance, including an assessment of the presence of impurities. Impurities may include organic impurities, inorganic impurities, residual solvents, elemental impurities, and water content.  In this early phase, it is common to assess characteristics such as solubility and  stability. Once the compound has been assessed, it is possible to identify the method requirements and begin the selection process.  This starts with research and may include utilizing resources from previous experiments or reviewing other, external sources.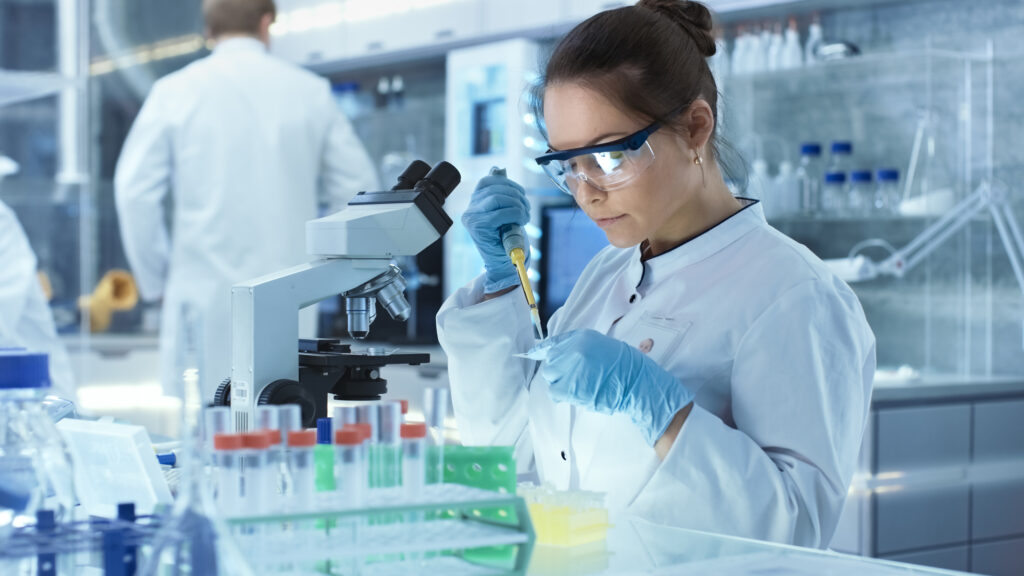 It is important to consider whether the methods are suitable and aligned with the intended use during the selection phase. They must also be sufficiently robust. You should also consider other parameters such as accuracy, precision, specificity, and limits of quantitation and detection. Another important aspect to consider is validation–all chosen methodologies must be able to be validated.
However, before you validate methods, you must optimize them. You'll need to identify lab equipment and examine factors such as specificity, sensitivity, linearity, range, and stability.
Three Categories of Tests
The late Paul Wrezel, Ph.D., former Director of Analytical Development at Regis, explained there are three categories of qualitative and quantitative tests typically used in analytical development. These are ID, Assay/Purity, and Physical Characteristics.
ID testing is performed to characterize the molecule with supporting data for the structure. Usually, a combination of spectroscopic techniques (FTIR, NMR, UV, MS) and other tests such as Elemental Analysis,  HPLC or GC retention time match and Wet Chemical tests are used.
Wrezel stated that Assay/Purity tests take center stage since they characterize and quantitate what is in the drug substance. There are a range of tests that cover different purposes in this category. For example, titration testing covers strength while gas chromatography handles residual solvent testing, and thin-layer chromatography offers unique characterization capabilities. Other tests include counter-ion testing, elemental impurities analysis, and spectrometric testing.
The final category, Physical Characteristics, are descriptive tests used to evaluate the molecule's physical properties. These tests provide information on appearance, particle size, polymorphism, and hygroscopicity.
Regardless of what tests you use and what route you go, Wrezel emphasized the importance of looking at the bigger picture:
"Think about the end game of the method you're working with. You need to ask yourself how critical or relevant are solid-state tests when you're going to target a solution dosage form? How much energy or time do you want to put into that development?"
Validation Spans the Entire Lifecycle
Once the method has been developed and documented, the next step is validation. During validation, you'll take a deeper dive into the results of the methods. The results should confirm:
the methods meet current regulatory expectations
they measure the right characteristics or attributes
the established target specifications are realistic and reproducible
the methodologies can be applied even if there is a change in composition or concentration.
This process also allows the scientists to understand the limitations of the process.
Validation spans the whole lifecycle, beginning in the early stages of development. It continues through the clinical phases when reports are submitted to regulatory agencies such as the FDA and EMA. However, it is essential to note that it may be necessary to revalidate once the method goes into routine use. This can be due to changes in instrumentation, or the specifications themselves may change. Every process change calls for an assessment to determine if the method requires revalidation.
The Right Analytical Development Team
As Chauhan, Mittu and Chauhan appropriately state in Analytical Method Development and Validation: A Concise Review (The Journal of Analytical & Bioanalytical Techniques):
"Method development procedures are complex, extended, and expensive endeavors." That is why having the right analytical development team with the right equipment on your side is critical, whether you need it as part of a larger project or stand-alone."
At Regis, our Analytical Development team consists of highly skilled analytical chemists talented in developing and validating clinical phase-appropriate methods. Their goal is to provide the most accurate and consistent data from pre-clinical research and development through commercialization.
Watch Analytical Development Strategies: Introduction and Overview.