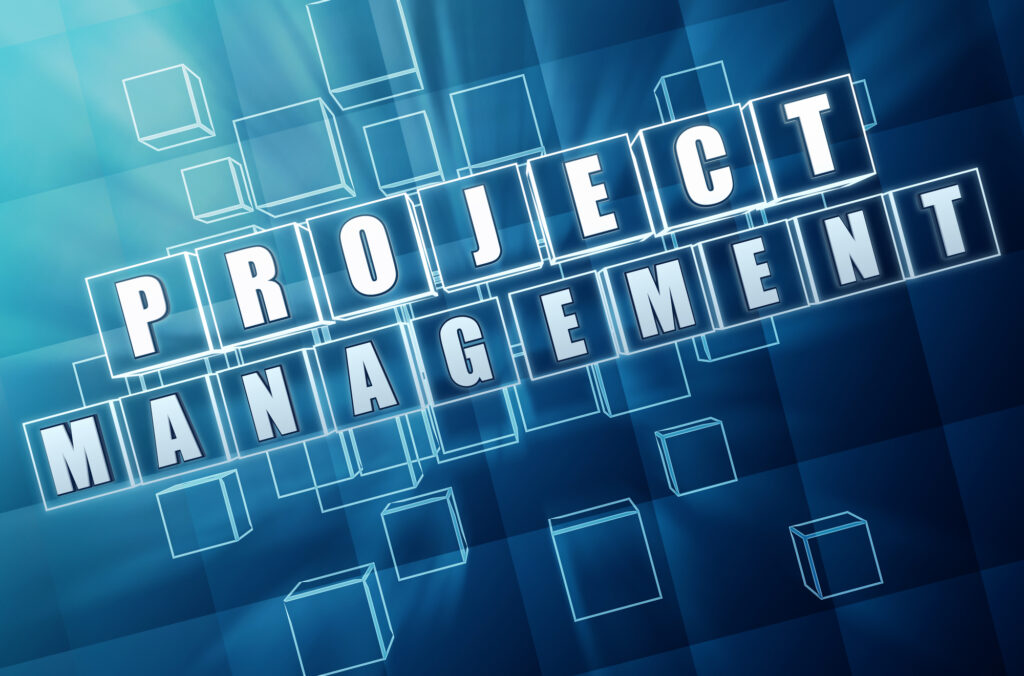 Successful pharmaceutical project onboarding – whether at a CRO, CMO or CDMO – hinges on three key factors:
Flexibility
Communication
Relationships.
All of these factors depend heavily on the project team.
Select the Right Project Manager
One of the most important elements of successful drug substance project onboarding is project management. Since every aspect of a drug development process is both complex and interrelated, a project manager (PM) must have the right experience and skillset. It is a key position – with overall responsibility for managing the scope of the project, timeline and budget, as well as leading communications with our clients.
At Regis, our PMs have diverse pharmaceutical and project management backgrounds, with expertise covering areas such as process development, drug product, medicinal chemistry, pharmacy, regulatory and more. This diversity of experience and knowledge delivers a better understanding of pharmaceutical development and allows a PM to better anticipate and communicate a project's needs. A great project manager not only has technical expertise, but she or he should also possess excellent leadership and communication skills.
Selecting the Right Project Team
After a project manager is selected, a representative from key functional groups is assigned to form the project team. Project teams draw from a range of skillsets at Regis, as necessitated by the scope or type of project. These cross-functional teams often include a process chemist, an analytical chemist, a Quality Control (QC) chemist, someone from the Quality Assurance Group, and others, as needed (for example, Engineering).
Just as the PMs need to have the right background, each representative on the team must have a high level of technical expertise in their specific field to ensure the project runs smoothly. Once the team members are selected, the PM sets up an internal kick-off meeting to organize the team prior to the client kick-off meeting.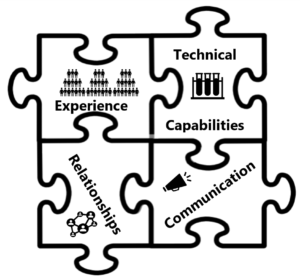 Ownership Approach to Drug Substance Project Management
One of the roles of the project manager is to ensure everyone in the company understands what is at stake for each project. We find it's important to connect the team with the clinical objective – how the patient will benefit from what we are doing. To this end, the Project Manager provides a project background sheet to the entire company, which includes information about our client, their mission, what the product does, and which patient population(s) it will serve.
In an article at the Parenteral Drug Association (The Role of Project Managers in Pharma), Garrett Van Vactor of Novartis stated project managers should have an "ownership mindset," so they are accountable and empowered and not just ushering a project through the process. This is critically important, and understanding the end-use of a drug helps reinforce this mindset. Not only does this help build relationships within the project team internally, but it gets everyone excited to work on a project because they know who it helps.
Building Project Communication Channels
At this point, the team is aligned and ready to meet with the customer. As in any healthy business relationship, there must be a high level of trust between the project team and the customer. The kick-off meeting:
introduces the team members.
verifies the project scope and key assumptions.
confirms the timeline.
This meeting is also when the team and the client discuss specific requirements and what would make the project a success. PMs then schedule weekly update meetings – both internally and with clients – to maintain ongoing close collaboration.
ContractPharma.com, in their article on Effective Project Management, writes: "Effective communication and sharing of information is a key element and should flow freely between all stakeholders throughout every phase of the project. Such dialogue prevents failures due to misunderstandings, lack of information, erroneous interpretation and overlooked risks, and creates a positive project relationship between the two partners and all team members."
Building trusting relationships with clear communication channels allows all stakeholders to discuss potential issues and address inevitable challenges as they arise.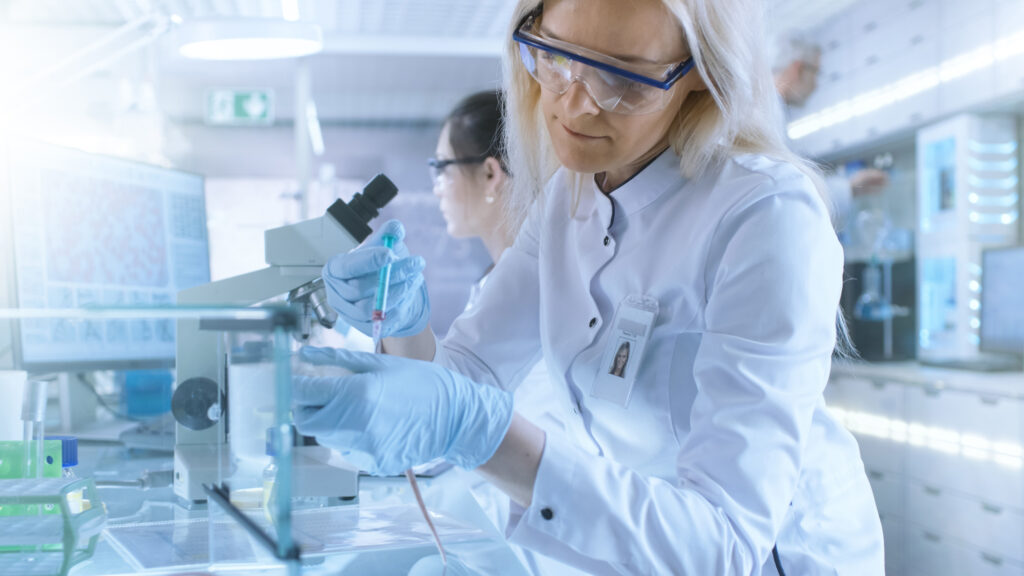 Ready for the Unexpected: Flexibility is Critical
When those challenges do arise, the project team needs to be flexible and capable of rapid adaptation. We've found that – from a pharmaceutical project management perspective – doing as much early planning as possible is critical to a project's success. As we all know, it isn't always possible to predict the unpredictable.
Flexibility is critically important at Regis, and it means we can move swiftly. We can loop in senior leadership to get decisions quickly and bring attention to issues – as well as the resources necessary to resolve them.
We are always adapting our processes to get ahead of potential obstacles. One example of this is a tool we implemented to flag when projects are starting to get off track from a timeline standpoint. This allows us to drive internal discussions to change resourcing or apply additional resources in order to get back on track.
In one project, we needed to implement a technology that some project members were unfamiliar with, so the PM scheduled a handful of short meetings to help the team adjust quickly. In another project, a request for one kilogram of a drug substance ballooned into a request for three kilograms. This shift in scale translated into a need to quickly adapt our equipment allocations in order to serve our client.
The flexibility to adapt is critical at all levels and all stages of the project, not just when difficulties arise. On an individual basis, PMs need to be flexible because project needs are continuously evolving. On a company level, it is important to have the flexibility to meet the clients' changing needs during development. Our approach is grounded in understanding our client needs – whether that means meeting a Q2 deadline for investors or factoring in a complex partnership arrangement.
While there are bound to be challenges along the way, a good onboarding process focused on flexibility, clear communications and strong relationship-building can set the tone for the whole project. With a skilled and adaptable team, the onboarding experience – and every subsequent aspect of the project – can help ensure success.