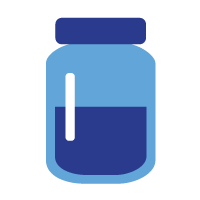 Regis Custom Pharma
Regis Custom Pharma is a contract development and manufacturing organization (CDMO) focused on small molecule active pharmaceutical ingredients (APIs). We offer a full range of development services to support your drug candidate from preclinical to through commercialization, including process research and development, analytical method and stability services, CGMP API manufacturing, solid state chemistry, and preparative chromatographic separations. Have a difficult chemistry or CMC challenge? Rely on our analytical and synthesis expertise and dedicated project managers to help solve your tough chemistry problems and expedite your drug to the clinic and onto the market. View our full range of pharma services.
Request for Information
Rely on Regis to bring your project to the next level. If you would like to learn more about our expertise and experience, please contact our business development executive here. To help us understand your needs to expedite the your next project, please provide the following details in your message:
Information about your company and a link to your website
Non-confidential information about your project, such as timing phase of development, etc.
A list of your pre-requisites such as GMP capabilities, specific market experience, etc.
Your contact information
When you're ready for the next step, your Business Development Executive can provide a Confidential Disclosure Agreement and a Request for Proposal template.