Elemental Impurities (USP 232-233)
Elemental impurities may emerge during synthesis or exist as impurities in the drug product. Regardless of origin, these impurities do not benefit the patient and so must be understood and controlled.
Effective January 2018, new ICH Q3D and USP <232> and <233> guidelines for pharmaceutical industry will require that all commercial drug products comply with new elemental impurity limits. Regis Custom Pharma has invested in its cGMP facility to meet these new requirements for the benefit of its customers and their future patients.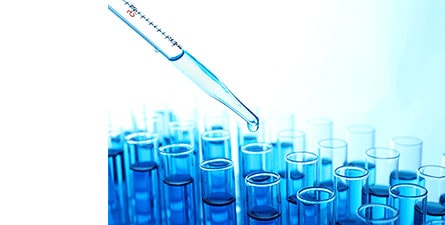 Elemental Impurities
ICH Q3D & USP 232-233
ICH Q3D Elemental Impurities is a quality guideline for controlling elemental impurities in new drug products. It addresses evaluating toxicity data, establishing Permitted Daily Exposures elemental impurities that pose a risk to patient safety or drug efficacy, and controlling elemental impurities through a risk-based approach.
The full guideline is available for here download from ich.org.
For more information, a draft guidance concerning the guideline and USP chapters is available for download here from fda.gov.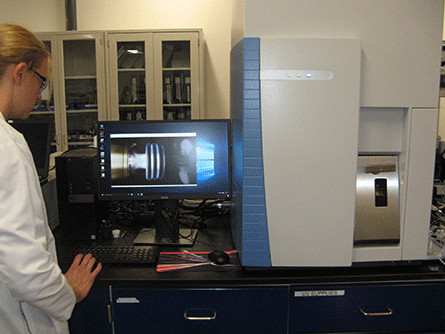 Equipment
In-house ICP-MS Testing
In order to provide our customers with needed information regarding the content of elemental impurities in their APIs, Regis employs a state-of-the-art Thermo Fisher iCAP TQ ICP-MS. The triple quadrupole technology ICP-MS offers advanced interference removal capabilities designed to overcome interferences common in challenging matrices; this allows Regis to adapt to challenges in sample analysis that other contract laboratories with only single quadrupole technology are unable to address. Regis has also invested in the most recent advances in microwave digestion and sample introduction systems to support our ICP-MS operations. The CEM Mars 6 microwave digestion system is equipped with iPrep high performance vessels specially designed for digestion of difficult API compounds. The ESI prepFAST 4DX is a fully integrated autodilution and sample introduction system to entirely automate execution of USP <233> methods.
Our onsite ICP-MS and supporting instruments allow Regis to offer the most complete level of control and understanding of our customers' products/materials from in-process product development through cGMP commercial product release. In-house ICP-MS testing for elemental impurities allows Regis to provide customers with the fastest turnaround times for method development, validation, and commercial release of your manufactured product.
Elemental Impurities
Additional Capabilities
Regis offers services for impurity isolation, impurity characterization (including genotoxic impurity identification), synthesis scale-up for reference standards, and qualification for cGMP reference standards.
Impurity levels need to be understood and controlled for the benefit of safely administering pharmaceutical products to humans. Impurities impact not only the safety of drugs, but also the development time if not addressed early during the scale up process.