Chiral Method Development Posters for HPLC & SFC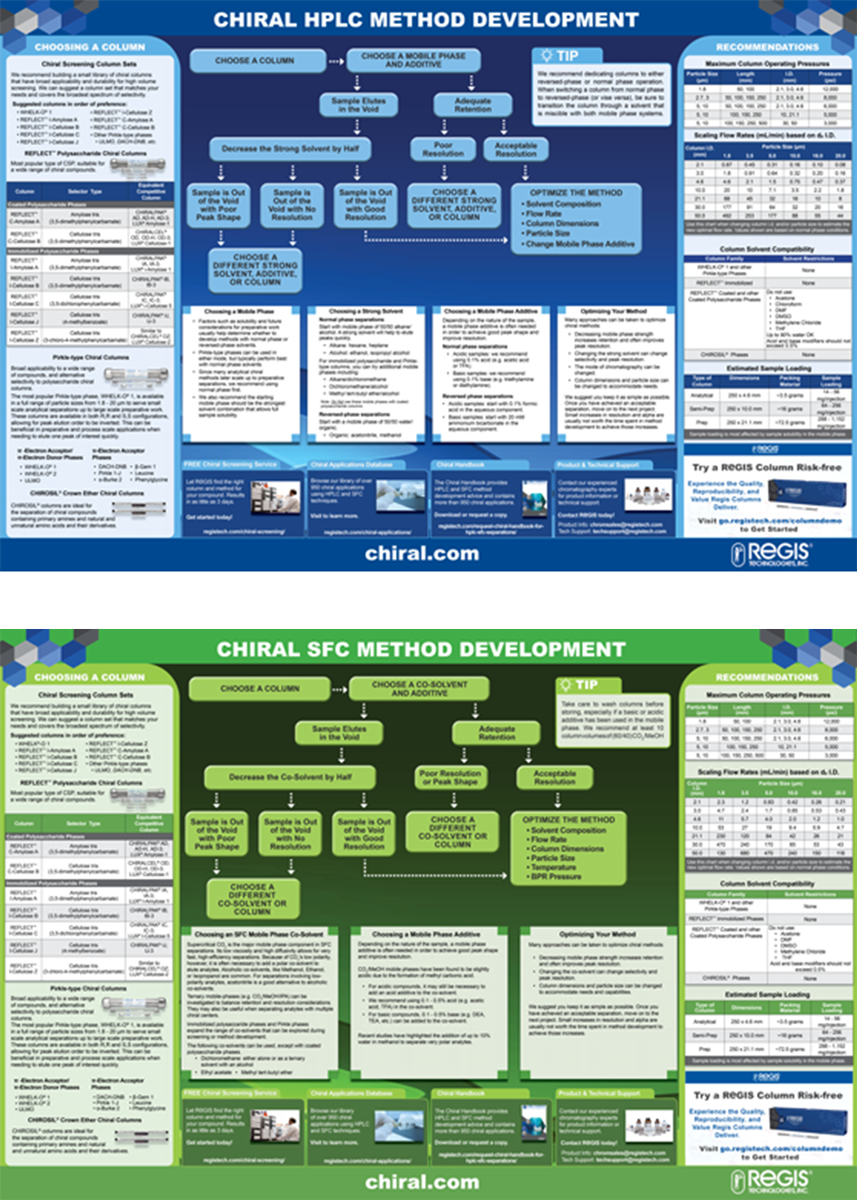 The Chiral HPLC and SFC Method Development Poster contains column selection recommendations, method development guidance from our Chiral Chromatography Experts, and other valuable chiral chromatography resources. Turn to the Chiral Method Development Posters to help you quickly develop chiral methods for HPLC and SFC.
Click here to download the digital version.
Complete the form below to request a printed version.