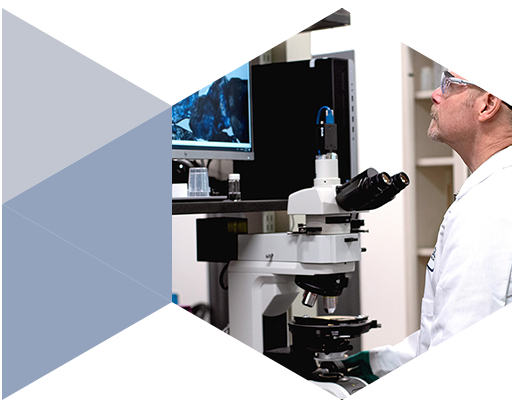 Contract Development and Manufacturing Organizations (CDMOs) evaluate and transfer many small molecule active pharmaceutical ingredient (API) processes. In our experience, the chemistry that is presented in the technical packets frequently represents a medicinal chemistry process or a cursory attempt at a scalable route. Therefore, the API often requires significant further process development to ensure a safe, scalable, and reproducible process that delivers high purity and yield.
One thing that distinguishes pharma process development from industrial chemical process development is the quest for high purity and reproducibility of the material being produced. Yield and processing times are important to API development but consistently reducing impurities is even more important.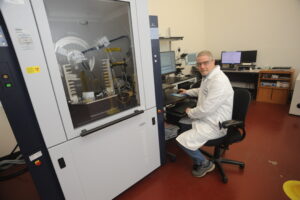 ICH guidelines describe levels for identifying and qualifying impurities. Keep in mind that impurity identification/qualification work can be expensive and force you to make and maintain many impurity markers throughout the product lifespan. Also, a non-robust process may fail a specification during late development or even commercial. This failure, investigation, and remediation will always cost much more than developing the process properly the first time.
Solid Form Isolation in Process Development
One key area of process development is solid form isolation, which identifies a stable and isolable crystalline form at the final API step. Selecting the appropriate API solid form early in development can improve pharmacokinetic profiles and ease the transition from the bench to the manufacturing scale.
This is not always a straightforward undertaking, however. An API may exhibit polymorphism, for example, making it challenging to develop a process targeting a specific form. These are not uncommon problems, which is why it is good to engage an experienced process chemistry team who routinely evaluates and develops processes to address these particular issues.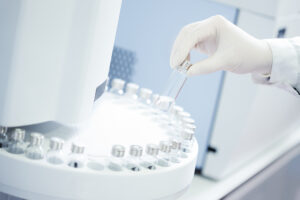 Chromatographic purification is typically employed during early drug discovery and allows for a simple method to isolate pure product. Chromatography can be very costly to scale and is relatively inefficient at larger scales. There are significant column-packing costs and it adds processing time to the manufacturing process. In many cases, it is labor-intensive, requires large volumes of solvent, and slows down throughput.  Ideally, it should only be used when all other forms of purification have been tried.
During process development, one of the key objectives is to evaluate and establish suitable purification conditions to avoid the necessity of chromatography. Emphasis is placed on identifying and optimizing critical process parameters (e.g., solvent selection and concentration, time, temperature, the rate of addition, gradient changes, etc.), along with a suitable crystallization or precipitation process which results in optimal yield and purity of the intermediates or API.
At Regis, our process chemists are integrated with our Solid State Chemistry team. The teams are in constant communication throughout project evaluations, process familiarization and process development efforts to ensure potential issues are identified and addressed collaboratively and proactively. Solid state experts evaluate the solid forms at each step during development and discuss isolation ideas to achieve the final desired solid form without sacrificing much in purity or yield. They remain engaged and monitor the process and products through scale-up and manufacturing. This support is invaluable to a successful API development program.
Techniques to Resolve Solid Form Isolation Challenges
Below are a few of the techniques our process chemists typically use to optimize for purity and yield of isolated intermediates and APIs while addressing many of the common solid form isolation challenges. These include:
Evaluate and establish an additional isolated intermediate step in the process to address process-related impurities.  This is typically done via crystallization or precipitation of the intermediate, allowing soluble impurities to be washed out in the filtrate or mother liquor. An additional challenge that is frequently encountered is not only to eliminate or reduce process impurities to acceptable levels but also to maximize process yields.
Modify the intermediate's or API's solubility by converting the material to a suitable salt form and performing the purification on the salt. Converting to the salt form will result in significantly different solubility characteristics of the compound, allowing for additional crystallization techniques to be employed.Converting to a salt form may also be used as a purification technique allowing for an acid-base extractive workup followed by partial concentration and crystallization of the salt.  The material can then be converted back to the free acid or base, and then continued along the process.
Crystallization/recrystallization processes may employ an anti-solvent to crystallize the product from the worked-up reaction mixture. Anti-solvents are typically used to saturate the product solutions to allow for nucleation. Once the mixture has nucleated (with or without seed crystals) and a seedbed has formed, additional anti-solvent may be used to drive the supernatant concentrations down while keeping purity/impurity profiles where needed while maximizing isolated yield. Identification of a suitable crystallization solvent system is typically identified during process development and is based on the solubility of the desired compound and process related impurities.
One of the main goals of the process chemistry team is to develop safe, reproducible processes to deliver an API with the desired solid state form in high purity and optimal yield.
Want to learn more about solid form isolation? Check out the Regis resources below, or Contact Us.
Related Content
Page: Solid State Chemistry
Page: Process Chemistry
Blog: Why You Should Leverage Pharmaceutical Solid State Chemistry Early in Drug Development