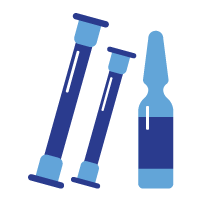 Regis Chromatography
Technical Resources
Regis Chromatography employs a dedicated applications scientist to help solve your separation issues. Dr. Ed Franklin has over ten years of experience in chromatography research that he applies to creating HPLC and SFC methods with Regis' line of chromatography products. Contact our technical team at techsupport@registech.com for troubleshooting support.
View additional resources in our technical resources library.
Need Help Ordering?
Request a personalized quote from our chromatography sales team.
Call our customer service team direct at +1.847.967.6000 x526.
Email orders to our customer support team, or place your order online.
Email questions to our technical support team.
Download our Catalog
Click to open a pdf version of our Chromatography Catalog here. For the most up to date information, browse our eCommerce store.