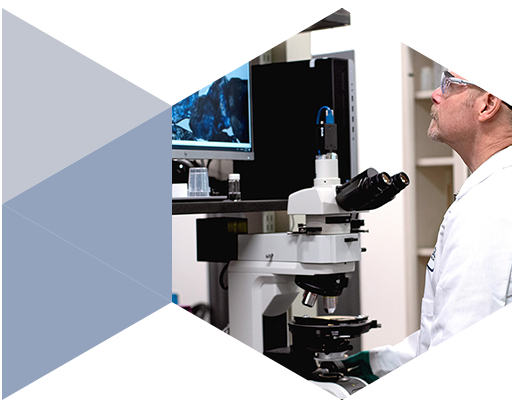 You may have heard from many solid-state chemistry experts state that selecting the right solid-state form saves you money. However, have you considered what that statement means and the impact selecting the correct solid-state form has on your program? It means understanding your API and if it exhibits polymorphism and knowing what to expect throughout the drug development program.
Consider a project identifying a dimorphic enantiotropic system with a low-temperature thermodynamic transition (1). If the more thermodynamically stable solid-state form at ambient temperature had been selected, it would have been disastrous because it had the propensity to convert to Form 2 upon pharmaceutical processing. Without this understanding, it would have led to the inability to manufacture the drug product causing significant delays by requiring both chemical and pharmaceutical processes to be reviewed, redeveloped, and requalified, including all the supporting departments required for cGMP clinical studies, e.g., AD, QC, Regulatory, etc.
Clients who have elected not to investigate if an API exhibits polymorphism and neglects to include XRPD in stability testing primarily because only one solid form is known at that time may have disastrous consequences. Even after tenacious scrutiny and due diligence, there is always the propensity of a solid form transformation to occur over time, even after commercialization, e.g., ritonavir (2)  and rotigotine (3). In addition, regulatory agencies, e.g., FDA, have been known to ask for stability data about polymorph stability even when there is only one known solid form.
If a solid form transformation occurs, historical data demonstrating when that transformation happens is valuable for many reasons. Without including XRPD during initial stability studies, if a solid form transformation occurs, it may not be noticed until later in development or at a clinical stage. At that point, it is more difficult and costly to understand when and how a solid form transformation occurred than it would be by monitoring it during stability.
Understanding the solid-state chemistry of an API begins at the preclinical drug development phase. However, by the end of Phase II, knowledge about the solid-state form should be provided to the FDA. This information should include the propensity to exhibit polymorphism and other physicochemical data using Decision Trees 4 found in ICH Q6A. These details are vital for discussions with the FDA as advised by the Guidance for Industry, INDs for Phase 2 and Phase 3 Studies, CMC Information, pages 13–14.
The FDA understands that the manufacturing processes for the API and drug product (DP) may change during the drug development process. Therefore, it is important to establish phase-appropriate tests demonstrating that the API and DP are consistent to ensure the safety of the subjects in the clinical study. "The goal of manufacturing process development for the drug substance is to establish a commercial manufacturing process capable of consistently producing drug substance of the intended quality," stated ICH Q11, page 2. The quality of the drug substance directly influences the quality of the drug product. Therefore, improving and controlling the crystallization of an API, e.g., solid-state form and isolation process, is a collaborative effort between Process Chemistry and Solid State Chemistry teams.
Remember, approximately 90% of approved APIs exhibit polymorphism (4).  Therefore, understanding the physical and chemical properties early in your development program, especially the solid-state properties of your API system, will guarantee the fastest and least costly approach, even though that means spending money earlier in your program for solid-state chemistry knowledge and understanding.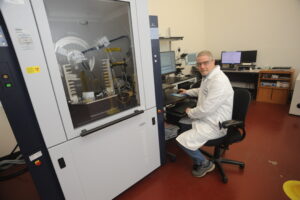 The earlier during the pharmaceutical development process, the correct solid-state form is selected, the more resources, money, and time you will save. Let Regis help you with your development programs.
Regis Technologies, Inc. can help pharmaceutical and biotechnology companies take and expedite their drug candidates to market. We offer a wide variety of services, including those that help support API manufacturing through solid state chemistry, process research and development, analytical development and stability services, and GMP API manufacturing.
If you're interested in partnering with Regis Technologies Inc. for your next project, or if you want to learn more about how we can help your company, please don't hesitate to contact us. We'd be happy to help answer any questions you may have and get the process started.
Want to learn more about solid-state chemistry? Check out the Regis resources below, or Contact Us.
Related Content
Page: Solid State Chemistry
Page: Process Chemistry
Blog: Why You Should Leverage Pharmaceutical Solid State Chemistry Early in Drug Development
Blog: Solid State Chemistry During Early Stage Pharmaceutical Development
References
(1) [Katrincic 2008 DOI: 10.1016/j.ijpharm.2008.08.044]
(2) [Chemburkar 2000 DOI: 10.1021/op000023y; Bauer 2001 DOI: 10.1023/a:1011052932607]
(3) [Rietfiled 2015 DOI: 10.1002/jps.24626]
(4) [Stahly 2007 DOI: 10.1021/cg060838j; Braun, D., Understanding Hydrate Formation in Molecular Drug Compounds (presentation), ICCOSS XXIV, June 2019]